At some shows...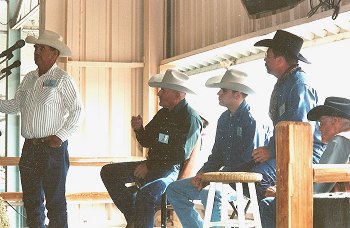 Apache Adams, Chris, Andy Hedges, Dennis
Flynn, and Tuffy Cooper hiding in the corner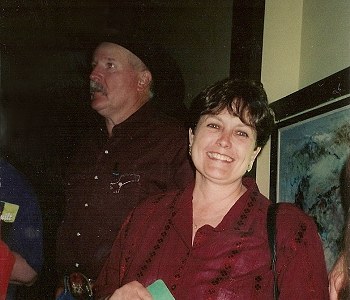 Me and Helen (My Boss)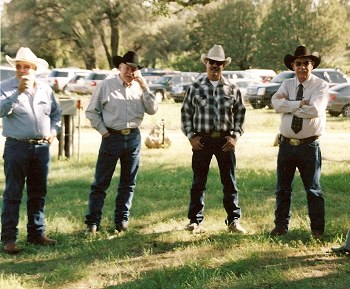 Bill Killman, Chris, Pat Bates, and Rolf Flake at Cowboy Church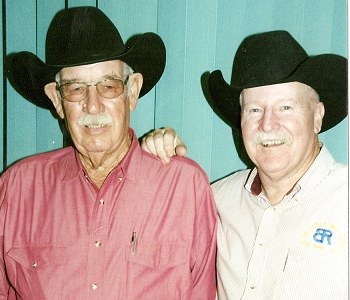 Chris and one of the Good 'ol Boys, Rolf Flake
---
Celebrety Ropin' at Boys Ranch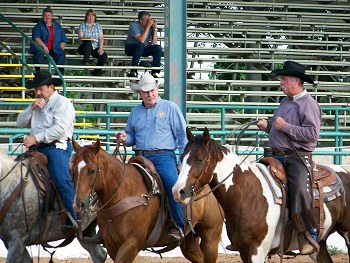 Warmin' up - Jay Snider, Chris, and Tim Jobe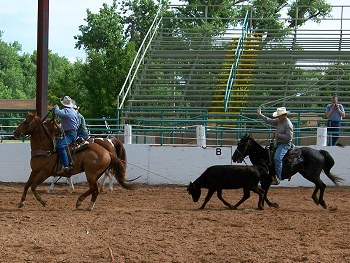 Chris on the head, Dan Roberts at the heels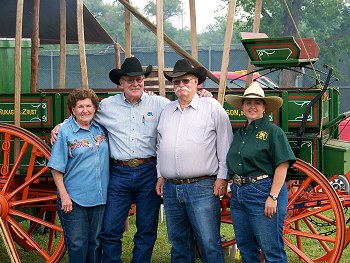 Chris and the Cunninghams,
CbarC wagon crew - best in the business!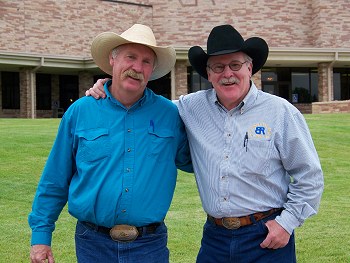 Chris and Tim Jobe (the Boys Ranch Master of Disaster)




Ken and JoAnn Stanley, Chris, Dennis Flynn,
Lanney Jo Burnett, Jay and Sandi Snider (at this
point I had fallen in with Evil Companions!)
---
The Last Spring Works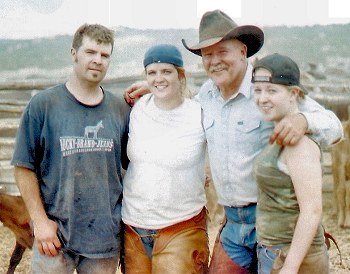 Chris and his youngest three,
Arthur, Lisa and Michelle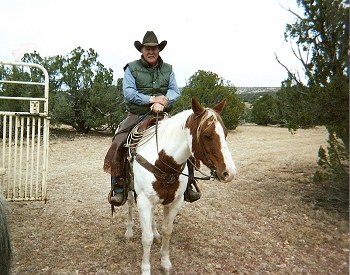 Chris on Ol' Double




Burnin' the Brand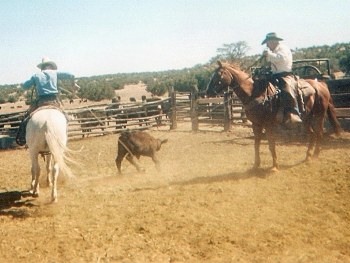 Chris with Don Trout on the heels
---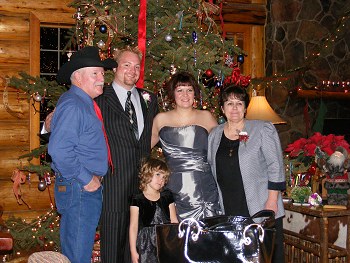 Even had time to get my last daughter married -
Mr and Ms Joe Huebsch and Lynden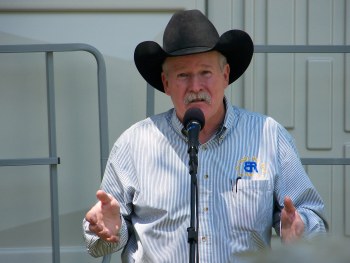 To coin my ol' pard Curt, "All of my stories are
securely based on a slim foundation of possible fact"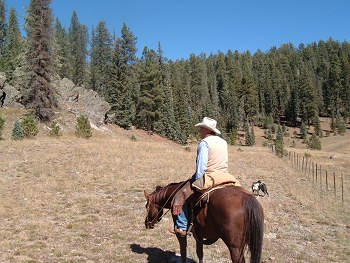 It's a tough job, but somebody has to do it!
---